Performance
Negative Pressure Supercharging transforms standard and performance engines into a Torque Monster Sleeper that produces such a huge increase in torque from idle to 4500 rpm that the vehicle...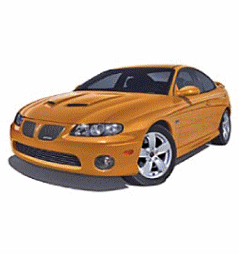 • Accelerates fast like a race car
• Pulls hard from idle like a truck
• Idles smooth like a family car
• Increases fuel economy by 30-50%
• Reduces emissions to ultra low



NOTE
Negative Pressure Supercharging makes the engine idle and run so smoothly with a carburetor at part throttle that it feels like a new fuel injected family car. It's only when full throttle is applied anywhere from idle to 3500 rpm that all hell breaks loose.




Negative Pressure Supercharging can be applied to a wide range of vehicles from...



Muscle Cars
Vintage Cars
New Cars
Hotrods
Pickups
RV's
Vans
Trucks

Motorcycles
Boats
Propeller Planes
Buses
Tractors
Tow Trucks
Agriculture
Industrial
Negative Pressure Supercharging produces the ultimate street performance engine in acceleration, towing power, fuel economy, emissions, cost and maintenance...
Fast acceleration using low rpm torque instead of high rpm horsepower
Smooth idle and acceleration whether the engine is carbureted or fuel injected
Massive towing power from idle to 3500 rpm
30-50% more fuel economy than standard or high rpm engines
50-70% more fuel economy than engines with supercharger air pumps
1/3 the price of conventional supercharger air pump systems
1/2 the price of high rpm engines
Less wear and tear on engine parts than high rpm engines
Same low maintenance as standard factory engines
Lower emissions than standard factory engines
Much lower emissions than high rpm or supercharged engines
For more details see Performance Improvements
Impulse Engine Technology P/L
PO Box 986 Randwick NSW 2031 Australia
Ph: (02) 9398 5544
Fax: (02) 9398 5644
International: Ph: +(612) 9398 5544
Fax: +(612) 9398 5644
Email Us


Inventor of Negative Pressure Supercharging